faithandsurvival.com » East Bay California, National Blog » Gasoline Prices–Short Term Forecast Steady–Longer Term Up
Faith & Survival forecasts the price at the pump to hold steady or maybe decrease slightly over the next few weeks.  The following chart shows you what has happened to unleaded gas prices at the wholesale level: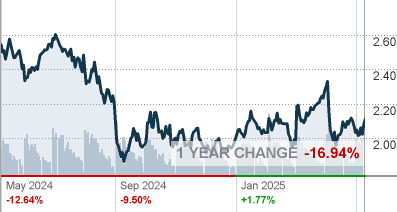 As you can see there has been a $0.25 pull back to $3.25/gallon over the last week.  I would expect at the retail level that we all pay the franchise owners will not be anxious at all to lower the price.  Typically during fast run ups they reduce the margins they earn as they try to keep the price as competitive as possible.  At any reduction in the wholesale price coming from their tankers they most likely will try to keep pump prices where they are to make some margin back.  However eventually I believe you may see prices drop $0.05 to $0.10 per gallon putting the price at the pump here in the Bay Area of California around $4.25 at the big three with Costco around $4.10.
However my longer term outlook for higher prices coming back in June, July and August remains.  All economic indicators show continued inflation pressures caused by the falling value of the dollar, and projected commodity price increases.  All supply and demand indicators such as tension and wars in the Middle East as well as reduced drilling in the United Statesindicate upward pressure.  I would also like to remind everyone that the United States has not built any new oil refineries or capacity into the system over the past three years.  If we have one major refinery go off line or any type of major disruption in the distribution system such as an earthquake or hurricane, that would put added pressure for summer time gas prices in the Bay area to easily top $5.00/gallon.
As of today the average family whom has budgeted $400.00/month in Gasoline costs has seen that raised to $560.00/month a 40% increase over the past five months. Where has the money come from when no one has seen paychecks increase? In fact average yearly salaries for those working in the private sector have dropped 2.0%.  Most would tell you families now don't go out to dinner at all, have cancelled vacations, cut their car and health insurance to minimum levels, and stopped any type of automatic savings for their retirement accounts.  It appears that for 98% of Americans they have nothing left to cut from the budget other than basic food, which is rising at its fastest level ever according to the World Food Bank.
This summer if Faith & Survival is accurate with our prediction of $5.00/gallon gasoline,  we could see civil unrest, protest, and strikes begin at gas stations, on highways, and at oil company headquarters.
God Bless You
God Bless America
Related articles
Filed under: East Bay California, National Blog · Tags: commodity price, economic indicators, gasoline, gasoline costs, inflation, inflation pressures, oil, unleaded gas prices