faithandsurvival.com » Featured, National Blog » The Economic Collapse has begun…You be the Judge.
The Economic Collapse of the United States of America has begun…..or has it?  Today we hear constant arguments on both sides of this topic.  Regardless of where your personal opinion is, at Faith & Survival we like to look at facts.  First let's all get on the same page of what is an Economic Collapse:
Webster Definition is:  None—It does not provide a definition for these two words put together into a phrase.
Wikipedia Definition is: An economic collapse is a devastating breakdown of a national, regional, or territorial economy. It is essentially a severe economic depression characterised by a sharp increase in bankruptcy and unemployment. A full or near-full economic collapse is often quickly followed by months, years, or even decades of economic depression, social chaos, and civil unrest.
Investopedia Definition is:  A complete breakdown of a national, regional or territorial economy. An economic collapse is essentially a severe version of an economic depression, where an economy is in complete distress for months, years or possibly even decades. A total economic collapse is characterized by economic depression, civil unrest and highly increased poverty levels. Hyperinflation, stagflation and financial-market crashes can all be causes. Government intervention is usually necessary to bring an economy back from collapse, but can often be slow to remedy the problem.
Those are the two most accepted definitions that I can find. so let's come up with what I will use as a definition.
Faith & Survival's definition of an economic collapse: 
A complete breakdown of the United States of America's economic system, in which trust in the dollar and the political structure being able to fix the breakdown no longer exists.  Measurements to indicate the collapse exists will not be government based because the bureaucracy will do everything in it's power to deceive the people into believing that the economy is fine, to keep their own jobs and power.  Economic Reports in general such as GDP, CPI, and Unemployment Numbers, broad-casted on major TV, Radio, and newspapers will not be trusted because they are owned by major corporations whom want you to believe the economic collapse is not happening so the general population will not rise up against their propaganda.  
Real and factual measurements will be used such as, commodity prices, gold and silver prices, dollar value against other world currencies, amount of Americans on social welfare programs such as food stamps, housing ownership and bankruptcy information, as well as TRUE inflation and unemployment numbers that are gathered from factual sources, not government seasonal adjusted and modified reports.  Characteristics of the population and increased government rules and regulations will be measured such as, lines at gas stations, increased distress including homelessness, banks limiting withdraws, curfews put in place, civil unrest, limits and rules on free speech and Internet communication, repeal of articles in the bill of rights, and ultimately martial law imposed in major cities.
So with that as the definition you be the judge if America has entered into an Economic Collapse:
One Year Chart of Silver: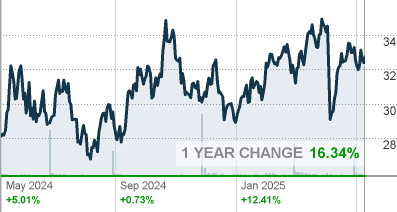 One Year Chart for Gold: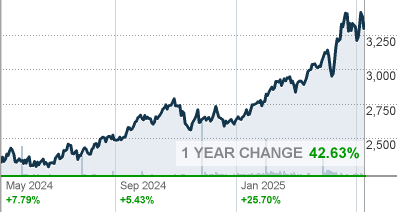 One Year Chart for Unleaded Gas Prices…wholesale level…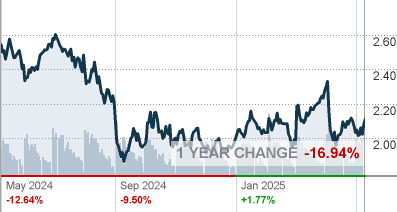 One Year Chart for Corn..Best Food Commodity gauge used in many food items as well fuel..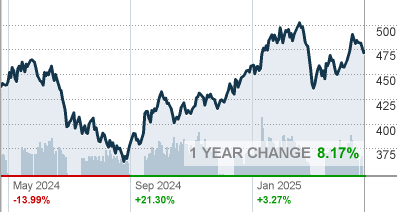 Value of the Dollar:  Dollar index is the value of the dollar against a "basket" of other world currencies:
Food Stamp Participation in the United States:
New Home Sales:
Home Values:
Real Inflation Numbers:
Real Unemployment Numbers:
Bankruptcy Filings…
Stock market 5 years:
Public Opinion of our Elected leaders and the direction of the country:
RCP Average
RCP Average
RCP Average
________________________________________
What has history told us.  It seems that most Americans believe that an economic collapse will happen when the "stock market collapses".  All of our history books teach us that.  Our government is doing EVERYTHING in it's power to prevent that from happening by printing trillions of dollars, calling it a fancy name, quantitative easing,  to disguise it. This in turn is pumping the Stock Market up with inflated dollars.  This is called a ponzi scheme by all definitions. Our Government, Bureaucrats, and Global Elites know that when the stock market official collapses, Americans will finally "get it" and then all the devastating side effects of societal breakdown and civil unrest will begin in earnest.  EVERY OTHER LOGICAL MEASURMENT showns that the economic collapse has begun except the stock market average. 
So you be the judge.  HAS THE ECONOMIC COLLAPSE BEGUN on April 25th 2011?
God Bless You
God Bless America….
Related articles
Filed under: Featured, National Blog · Tags: bankruptcy, civil unrest, commodity prices, economic collapse, economic depression, economy, gold and silver, hyperinflation, president obama, unemployment, united states of america