faithandsurvival.com » East Bay California, National Blog » Pleasanton City Council, points to consider
Good Evening my name is Chris Mosser a Pleasanton resident. I bring much financial experience to this meeting tonight including a bachelors degree majoring in Accounting, 15 years of senior level corporate management for companies such as Target and Wal-Mart, and the development of two businesses from the ground up. I want to help. Tonight you are providing the citizens an opportunity to give you feedback on city strategies for addressing personnel costs, I believe that no city including Pleasanton can have an honest conversation about this topic without analyzing the true impact of financial events happening today.
The following information that I will share with you tonight may be frustrating, it is to me. I would like to place a disclaimer. It is only within the past 24 hours that I dived into the 57 pages that I we are discussing. In that effort I may have overlooked items, not be fully up to speed on the cities budget and accounting analysis, please afford me some latitude as you hear me out.
My position tonight is simple.  The revenue projection that you are using to base your decision to enter into the employee contract is flawed.  As a city you should go back and rework revenue projections particularly those that you have outlined in Exhibit D to accurately reflect the following information that I can not find accounted for anywhere.
$14,100,000,000,000.00 this is the amount of the National Debt of the United States of America  
$1,500,000,000,000.00 This is the amount of the National Debt that is projected to be incurred by the United States of America for the fiscal year 
$26,000,000,000.00 This is the amount of the State of California Budget Deficit as reported by the Governors Office. 
$15,626,000,000,000.00 This is total amount of debt facing each and everyone in this chamber tonight, as well as every other man, woman and child in America. 
$50,244.00 This is the individual share for each person within this chamber including your children. 
Now how is that going to paid.  I could go on for hours at this point, however I doubt you will provide me that time, so let's just say it will involve tax or fee increases at all levels of government.  I feel confident in stating this since in Jerry Browns governor report he is looking to raise taxes and fees on each of us in this room in the following ways.
Reduction in the dependent credit
1 percentage point increase in the state sales tax rate
0.5 percentage point increase in the Vehicle License Fee
My calculation show that if you have a job, that pays you $40,000.00 per year be expected to pay the state an additional 2,250.00 over the next five years with these new taxes.
This sample of additional tax burdens at the state level, pales to what is coming our way from the federal level. This will impact the budgets of every citizen that you are representing tonight.  Yet NO WHERE in staffs analysis of revenue projections does it account for this MASSIVE debt burden carried by us, and that our ability to purchase homes, goods and services, heck FOOD is continuing to be destroyed.  In fact just the opposite, your revenue projections for 2012, 2013, and 2014 are going up.
Let's talk about the where half of the cities revenue comes from, PROPERTY TAX. 
1,200,000 is the number of homes that are projected to be foreclosed upon in 2011 according to realty trac, that is up 20% from the 1,000,000 homes that were foreclosed in 2010.  That same company projects that the average price of a home will drop between 5% to 10% in the year 2011.  
So if you are calculating projected property tax revenue how can your projections be going up as shown in exhibit D. If 20% more homes will be foreclosed upon, typically those homes in foreclosure do not pay their property tax, once foreclosed they have a reduced value, bringing in reduced tax.  So with increases in foreclosures and decreases in home values projected by reputable sources how can your staff tell you that revenue for the city will be going up in 2011, 2012, 2013, and 2014. 
Let's continue in revenue, the second largest source for the city is Sales Tax.  Your staff report on page 30 attachment 4 shows sales tax revenues decreasing the past three years.  But yet in Exhibit D somehow this trend is supposed to just reverse for the next three years, Let's think about this logically. 
The following graphs are one year charts for basic commoditiy prices.  Let me read these to you.
Corn up 84%
Soybeans up 55%
Wheat up 77%
Cattle up 27%
Coffee up 85%
Cotton  up 147%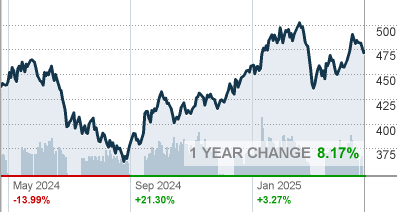 The Above Chart is for Corn
The Above Chart is for Soybeans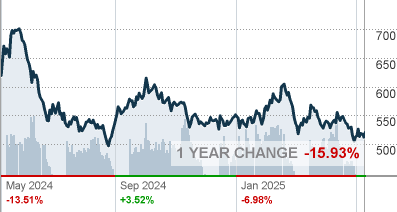 The Above Chart is for Wheat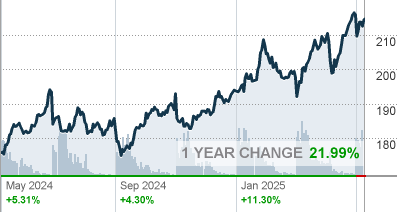 The Above Chart is for Live Cattle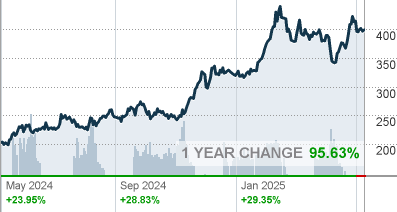 The Above Chart is for Coffee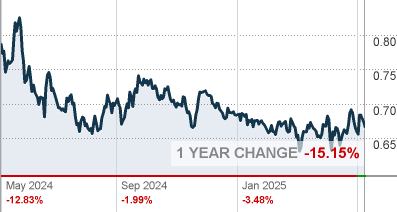 The Above Chart is for Cotton
All economic indicators point to higher food and gas prices for your residents.  The price of gas in one year it has gone from $2.96 to $3.47 per gallon a 17% increase.  What does that mean for your sales tax projections, Lower, lower, lower, just as your past trend line has shown. If the cost of my food , gas and taxes are going to go up for the next year, and my income is flat, then what I have left as DISPOSABLE INCOME decreases. I can't buy that piece of furniture; instead of spending $100 a month a Wal Mart I can only spend $50.  Less and less sales tax revenues for the city.  Therefore, by any means of logic shouldn't you be forecasting sales tax revenues DECREASING, not increasing.
I am sure that someone here is thinking well the media tells us there is no inflation or only 1.1%.  Yea, that number comes from the CPI report given to us monthly by the US department of Labor…I have a copy here tonight if anyone wants to really understand that number that is reported.  IT EXCLUDES Food and ENERGY costs.
Tonight we need you to have a come to Jesus moment, a revelation.  Staff has provided you what staff always provides, a good detailed report looking at the MICRO of their world.  However, I feel your citizens and me have voted you into those chairs to balance their MICRO with the MACRO which is the Fiscal Crisis that this country is facing.  Can you accept a report that states revenues will be going up after what I have just stated?  If the revenue projections are flawed by even 10% that drives the employee labor cost of this city into the 80% cost range,  that is a guaranteed going out of business strategy for any company in the private sector.
I ask you to reevaluate some of staff's revenue projections in light of this information I am providing.
I have copies of this speech for you tonight, and am available to answer any questions during the rest of the workshop, thank you very much.
Filed under: East Bay California, National Blog · Tags: budgets, chris. mosser, city of pleasanton, inflation, pension obligations, personnel costs, property tax, public comment